Find Our Chips
Watch us grow!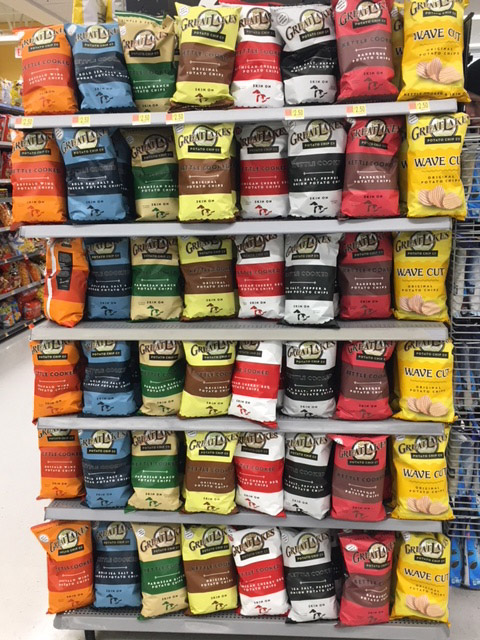 From humble beginnings to chip nation domination, Great Lakes Potato Chips adds new stores each week! Our distributors supply our chips to 1,000s of stores in Michigan and the six surrounding Great Lakes States!
In Michigan, you can find our chips at many stores. Here's just a sampling:
Kroger
Meijer
Spartan
Sam's Club
Costco (seasonal)
Throughout the Great Lakes region, we are in your neighborhood market, grocery store, deli, coffee house, school, college, sporting event and more!
If you don't find your favorite chips at your local store, please ask them to carry them – we love new friends!
In the meantime, if you spy Great Lakes Chips, post a location and/or photo on our Facebook page to share the great news.
Our chips are also available online!