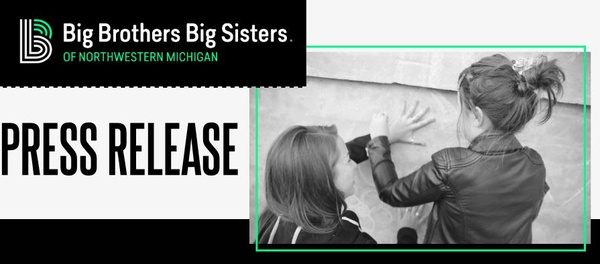 Great Lakes Potato Chip and Big Brothers Big Sisters Working Together to Stop the Circle of Poverty
Traverse City, MI — Your favorite local potato chip makers, Great Lakes Potato Chips, are about to have an impact in our community in a Big Way by partnering with Big Brothers Big Sisters (Bigs) to help stop the circle of poverty one child at a time. And, you can help!
For the next two weeks, and in preparation for Super Bowl Sunday, Great Lakes Potato Chips will donate a portion of EVERY 8 oz. and 16 oz. bag sold to Bigs to support their work providing caring and supportive adult mentors to children in our community.
Great Lakes Potato Chips is on a mission to ignite the potential in local children by donating funds for every 8 oz. and 16 oz. bag sold during the next two weeks and in preparation for the Super Bowl. So, if you're planning a Super Bowl party, make sure it includes Great Lakes Potato Chips as one of your 'must haves' for the night.
Specially designed displays featuring Bigs and supporting this life-changing cause, will be found at Tom's Food Markets and Oleson's Food Store locations. The launch of these displays is just the beginning of a partnership that will give the community an opportunity to see the how the power of mentorship changes the world for a child.
"This new partnership with Great Lakes is truly a blessing to our agency and to our community", said Cecilia Chesney, Executive Director of Bigs. "They are helping us bring awareness to the fact that children paired with a mentor are more likely to graduate from high school and obtain stable employment, ultimately breaking the cycle of poverty", she said. "Together, we are defending the potential that is inherent in every child", Chesney said.
"Giving back to the community is at the core of who we are as a company. With this promotion, knowing that the simple purchase of a bag of potato chips can make such an impact on a child is extraordinary," said Chris Girrbach, GLPCC Co-Founder. "This partnership is just one more way that we can pitch in to make a positive difference locally", he said.
Fans of Great Lakes Potato Chips can find the specially designed displays in Tom's Food Market and Oleson's Food Stores starting January 20 through February 3.
# # #
For More Information:
Cecilia Chesney
231.392.6497
Cecilia.chesney@bigsupnorth.com
Chris Girrbach
cdgirrbach@gmail.com
Share on Facebook
---